Hello, 
The QAP version?
11.3.0.1 64bits registered
Was it installed using the Setup program or the Portable zip file?
Setup file
What is your default file manager (if not Windows Explorer)?
Windows Explorer (also installed Open Shell Menu) / Open Shell never had conflict with QAP in the past on my system
What is your Windows version?
Windows 10 Familiy 21H1 19043.1083
1) I have a problem with QAP, when I try to save a file (save as) and use the QAP menu to open a recent used location or a favorite location, QAP opens the location in a new window/box, not within the application itself (Microsoft Word, browser, etc.)... So I have to copy the path and paste it into Word save file window/box or the application I am using. 
How can I fix this? 
I've already tried to reinstall the QAP, it did not help, and I did not add Word or other apps to the exclusion list.
2) Next there is an issue with the QAP option menu, some windows do not display well, graphic glitches occur, especially when I am going to:
==> Popup Hotkeys options ==> clicking on "excluded applications"... next the whole window is a mess... Please see the screenshot below!
PS: my video drivers are all updated (AMD Radeon RX580 2048Sp).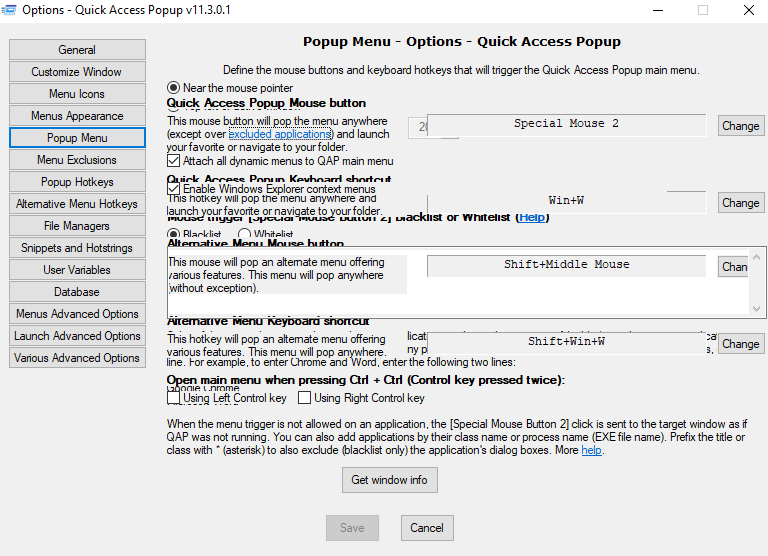 Thank you for your help and sorry for my bad English!